The Diverse Business Summit!
The opportunity for Entrepreneurs and Diverse Business owners to crack the code to corporate visibility and increase their income
Etc venues, 155 Bishopsgate London EC2M 3YD
The Diverse Business Summit, London 2023 has now come to an end but it's not over yet!
Please hold 15th November in your diary for The Diverse Business Summit 2024
If you attended the summit and want to know how to leverage your connections and your knowledge - you are invited to a FREE post event masterclass on Wednesday 22nd November at 7pm GMT
After registering, you will receive a confirmation email containing information about joining the meeting.
We can't wait to serve you!

The Untapped Goldmine of Corporate Clients To Raise Your Visibility So You Can Start Landing £50-500K Deals
Even if you have no connections or don't know how to approach corporates.
The Diverse Business Summit, London 2023, aims to boost the visibility and market readiness of diverse businesses, empowering them to be future ready to efficiently sell their services to medium size businesses and corporate organisations.
Get ready for an incredible day jam-packed with keynotes from inspiring thought-leaders, interactive panel discussions where you can ask questions to those in the hot seat, masterclasses, roundtable sessions and ample opportunity to network with like-minded professionals and so much more.
We can't wait to bring together companies that are championing inclusive sourcing and supplier diversity and be a part of this show-stopping day.
Join us at the Diverse Business Summit, London 2023, and unlock a world of opportunities! Here are 6 reasons why you should attend and book your ticket today:
1. Inspiring Keynote Speakers:
Immerse yourself in a powerhouse of knowledge as our impressive lineup of keynote speakers share their insights and expertise on the most pressing topics in supplier diversity.
2. Networking Opportunities:
Rub shoulders with seasoned professionals, corporate decision-makers, and like-minded entrepreneurs, opening doors to valuable connections and partnerships.
3. Actionable Strategies and Roundtable Debates:
Our comprehensive programme of Masterclass sessions and roundtable debates offer practical, real-world strategies for enhancing your visibility and market readiness.
4. Business Showcase Opportunities:
Hone your pitch and showcase your offerings to potential buyers and sourcing professionals, formally or informally
5. Corporate Roundtable sessions:
Gain exclusive access to corporate roundtables, where procurement professionals will dive deeper into what it is like to work for and with them whilst equipping you with the tools needed to stand out in a competitive marketplace as a diverse supplier.
6. Entrepreneur Case Studies:
Successful entrepreneurs will share their inspiring stories and case study examples of winning corporate business without tendering Learn from real-life experiences and apply proven strategies to elevate your business engagements.
Pre-Event Online Training to ensure you:
Have the perfect approach strategy to make an amazing first impression when introducing yourself to corporates

Make an ignore-proof pitch that organizations will want to know more about

Arrive at the event with an open mind to guarantee you suck up knowledge like a sponge does water
The mindset required to enable you to have the conversation that will make all the difference to you business and meet their needs

How to get market ready and learn firsthand the key challenges corporates face when taking on small businesses and how to manage this

The tools and techniques product based businesses and service led businesses need to have in their corporate kit to secure contracts
Mentorship & meet the buyer
Companies that run internal programmes that you can be part of to accelerate your business

Speed collaboration session with the right buyers for your products and services

Roundtable conversations with procurement teams that will lift the lid and reveal the truth on how to secure corporate contracts
Corporate Conversation Toolkit
Shows you exactly how to make high-ticket sales in the B2B industry. Consists of:
Word-by-word sales scripts so you always know what to say to move the conversation toward the sale

Step-by-step sales call trainings

Sales conversation video of me closing a deal worth thousands, LIVE!
Access to Businesses in Dubai
For entrepreneurs wishing to expand their business in the UAE, you'll get advice on:
Best places to position your business in Dubai

Business incorporation (Freezone, Mainland, Offshore)

The corporate market in Dubai and the best way to raise your visibility
Today's Investment To Attend and get access to the bonuses:
Late Ticket: £350 (1st November to 7th November)
We're making a difference by bridging the gap between small, diverse suppliers and corporate organisations
The Diverse Business Summit - Connecting corporates and diverse businesses
The Diverse Business Summit Event Is For You If You:
The Diverse Business Summit Event Is For You If You:
Some of our amazing speakers
The Diverse Business Summit, London 2023 brings global businesses together to help raise the visibility and market readiness of small and diverse businesses. Be part of the conversation!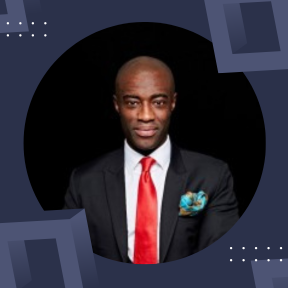 BBC The Apprentice winner & Business Start Up Specialist
Financial Expert on the popular primetime show, "Save Well, Spend Better"
Social entrepreneur, Business Psychologist, Leadership Coach
Procurement & Supplier Diversity Leader at Meta
Head of IT Sourcing & Supplier Diversity Leader at Lloyds Banking Group
Head of Collaboration and Acquisition at JCDecaux
Coach and Mentor, Founder of Asian Women Mean Business
Chairman Of the Wahiwala Group. Mentor and Speaker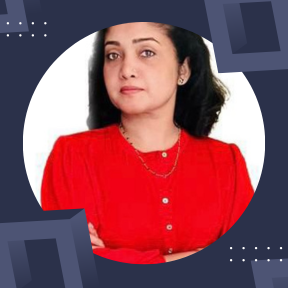 Corporate Business Advisor Dubai
Associate Director. Client Technology, Talent, Technology, Alliances and BMC Supply Chain Services, EY
Principal Consultant at Golden Platforms
Founder & CEO of Global Woman Magazine & Global Woman Club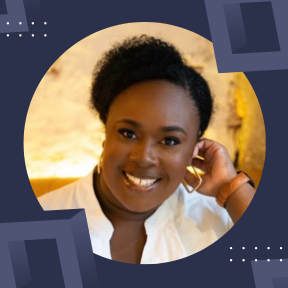 CEO of Good Soil Leaders, coach and keynote speaker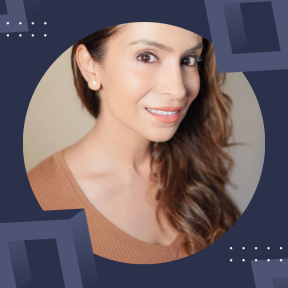 Managing Director of MSDUK
The Diverse Leaders Coach
What our clients have to say
Members Of The People's Partner
Members Of The People's Partner
Securing Corporate Clients
Now, if by attending the event you ended up building just ONE powerful relationship with a corporate company or partnering with other like-minded professionals, or speak with an investor
That could potentially increase your income, raise your visibility and increase your social mobility?
Would the event be worth attending?
I don't know about you, but this seems like a no-brainer to me.
Frequently Asked Questions
Our Sponsors and Partners